Welcome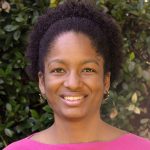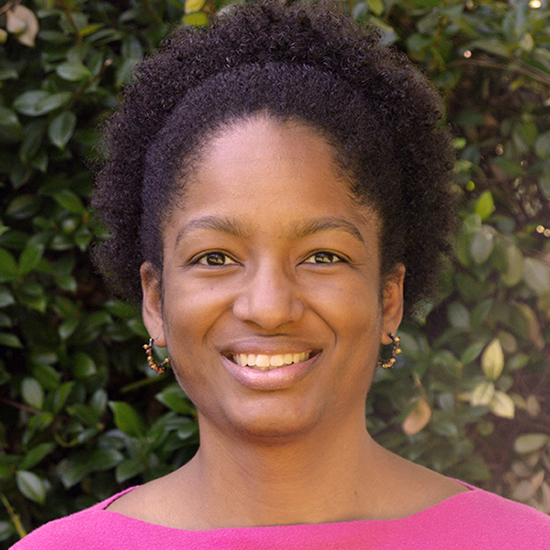 Welcome to the University of Florida Counseling and Wellness Center's (CWC) Training Program. Thank you for your interest in our training site. We provide a wide variety of training opportunities from practicum to postdoctoral training. The training program is an integral part of the mission of the CWC, and the entire professional and support staff is involved in the supervision and training of our trainees. Our overarching aim is to help develop counselors who are competent, highly ethical, and culturally sensitive. The program follows a practitioner-scholar model of professional training, which emphasizes experiential learning. In addition, the training staff provides a wide variety of clinical and supervision orientations used in training.
Committed to Individual and Cultural Diversity Competency Training
Our training site is strongly aligned with and steeped in a commitment to individual and cultural competency training that has grown out of the fields of counseling and psychology programs. We believe that this training is vital to all parts of counselor development and competence. It is incorporated into all areas of supervision, training seminars, evaluations, and professional activities.
A trainee's willingness to explore biases and engage in growth while serving a diverse public is an important step in the successful completion of training for any student here. National organizations in the mental health field have made ethical statements (reflected in their ethics code) regarding the importance of working with a diverse public.
Learn more about the CWC Training Program's Commitment to Individual and Cultural Diversity Competency Training.
Natasha Maynard-Pemba, Ph.D.
Training Director/Associate Director
---
About the CWC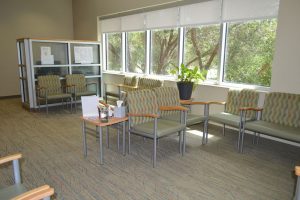 The Counseling and Wellness Center is part of the Division of Student Affairs and works closely with the other departments (e.g., Career Resource Center, The Center for Inclusion and Multicultural Engagement, Dean of Students Office, Housing, J. Wayne Reitz Student Union, Gatorwell, and Recreational Sports).
The CWC is staffed by 53 clinicians, 11 support staff, 2 IT staff, 5 doctoral psychology interns, 2-3 doctoral counselor education interns, along with approximately 15 doctoral practicum, advanced practicum students, and Master's Specialist Interns. In addition, we share our facility and work closely with a psychiatry department staff of 6 psychiatrists, 3 psychiatric nurse practitioners, and 1 psychiatric nurse. The center provides services to UF students, while also providing consultation services to faculty and staff administration and parents. The center provides individual, couples, and group counseling, outreach programs and workshops, consultation services, and teaching to the UF community. Many senior staff at the Center are affiliate faculty members in the APA-accredited doctoral program in Counseling Psychology and/or CACREP accredited Counselor Education program. As such, they teach courses, sit on doctoral committees, and occasionally do research.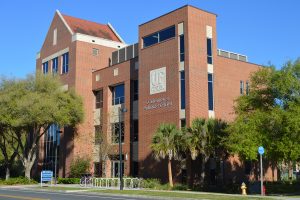 The Counseling and Wellness Center is committed to providing high quality psychological, psychiatric, developmental, and preventative services to the UF community for a wide range of psychological concerns.  The Center has a well-developed group counseling program. Examples of the types of groups offered are: Understanding Self and Others, Anxiety Management, Stress Management, LGB support, Trans Support, and Sacred Space: Black Women+, Bereavement. Center staff also provide consultation services to a variety of campus departments and groups, including law enforcement, family housing, professional schools, and athletic programs. The Center has special programs in several areas, all of which are open to intern involvement. For example, ASPIRE is an enrichment program targeting the needs of African American/Black, Latino-a/Hispanic, and first generation students in support of achieving academic success. Opportunities to work with mind-body therapy are offered via individual and group training in mindfulness, imagery, and innovative stress management techniques.  In addition, staff members are active members of the campus community and are part of a Crisis Response Team which sends team members out to help members of the university community to cope with tragedies or loss of life.
Counseling and Wellness Center clinicians are actively involved in numerous local, state, and national professional organizations, including the American Psychological Association (APA), American College Personnel Association (ACPA), American Counseling Association (ACA), American Association of Marriage and Family Therapists (AAMFT), International Accreditation of Counseling Services (IACS), Association of Counseling Center Training Agencies (ACCTA), Southeastern Psychological Association (SEPA), Florida Psychological Association (FPA), Association of University and College Counseling Center Directors (AUCCCD), American Group Psychotherapy Association (AGPA), Association of Psychology and Internship Centers (APPIC).
In May of 2010, the Counseling and Wellness Center moved into a state of the art newly constructed green building. The facility has multiple group rooms and conference rooms equipped with cutting edge technology and equipment. The Center also contains a convenient kiosk with coffee and snacks. Each intern is provided a furnished office well equipped with computers and video recording capabilities. Practicum and advanced practicum students share a case management office in which they can review video recordings and write progress notes.  They see clients in one of our dedicated practicum offices, which are all furnished.
Click here for more information about the Counseling and Wellness Center