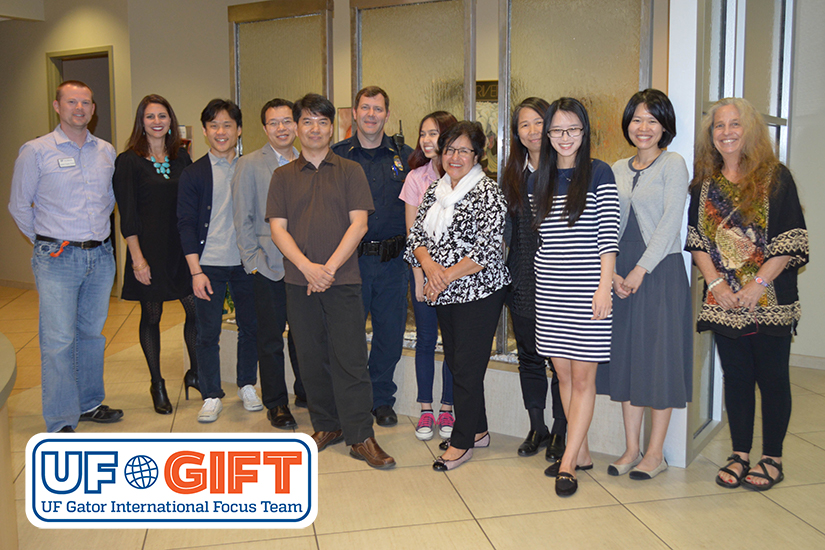 Welcome!
The UF Gator International Focus Team's mission is to meet the unique needs of our campus' large and diverse international community. We believe nothing should stand between a student and their academic success, least of all the cultural barriers of studying in a foreign country.
UFGIFT is made up from a diverse team of campus service providers who share a passion for making UF a welcoming place for our international community. We host a number of workshops every year addressing issues unique to international students as well as improving cross-cultural understanding and knowledge among domestic students.
Welcome International Students (English)
Hoşgeldiniz Uluslararası Öğrenciler (Turkish)

This link will take you to a page highlighting specific resources for international students at UF.

The CWC and UFGIFT provides one-on-one and group outreach and consultation to faculty, staff, and student organizations that provide services focused on the success of international students.