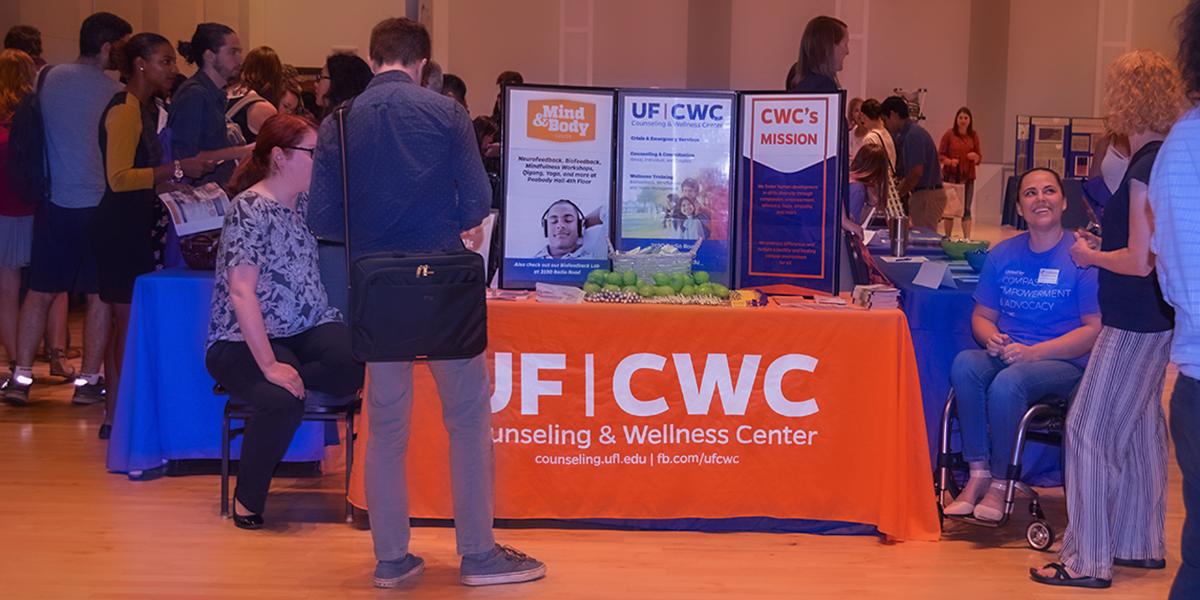 SAFETY PROTOCOLS: At this time, requests for in-person outreach requires description of safety guidelines/protocols in place at the time of your event.
The CWC will not fulfill in-person outreach requests that do not meet current health & safety guidelines of the Center for Disease Control.
If your event is in-person, please provide details on safety requirements for your event (i.e. mask requirement, physical distancing, attendance size, etc.).
---
Check out our online workshops
CWC does outreaches across campus to inform students, family, faculty, and staff about mental health concerns affecting the UF campus. Please complete the CWC Outreach Request Form, or the AWARE Outreach Request form.
To increase the likelihood that we may find someone to meet your request, we ask that you reach out to us at least 3-4 weeks  before your event. If you have not identified a date, time, and location for your event, we ask that you wait to submit your request until those details are confirmed.
IMPORTANT NOTICE: The CWC requests an event confirmation from the organizer(s) of the event at least 48 hours in advance. If we do not receive a confirmation, we will assume your event is canceled.