Licensed Psychologist (CT), Clinical Assistant Professor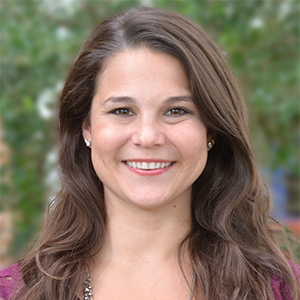 Education
Ph.D. and M.Ed. in Counseling Psychology; University of Louisville
B.S. Western Illinois University  
Professional Interests
Kelsea's areas of professional interest include working with FGLI students, individuals struggling with body image and/or eating concerns, improving interpersonal relationships, intimacy concerns, supervising and providing psychological assessment/evaluation, and supporting students via group therapy.  
Approach to Therapy
Kelsea utilizes an integrative approach rooted in interpersonal process. She values a collaborative relationship built on trust and mutual goals. Kelsea also emphasizes the concept of self-compassion in her clinical work, as research around self-compassion focuses on letting go of self-defeating internal dialogues while still acknowledging the difficulties that many students may go through. When useful, Kelsea utilizes CBT and DBT skills to help students manage feelings of stress and emotion dysregulation. 
Approach to Supervision
Much like the therapeutic alliance, Kelsea places an emphasis on developing trust and a sense of safety in the supervisory relationship. Kelsea utilizes a developmental model that addresses the supervisee's needs, goals, and skill level, with the intention of the trainee developing more autonomy over time. Kelsea values working with trainees who desire to better understand their impact on each client, as well as how transference and countertransference impacts the therapeutic alliance. She encourages self-reflection and exploring the trainee's use of self in the therapy room. 
Approach to Wellness
Kelsea enjoys spending time with her friends and family, exploring new restaurants, keeping active (orange theory fan), visiting new beaches, and golfing.