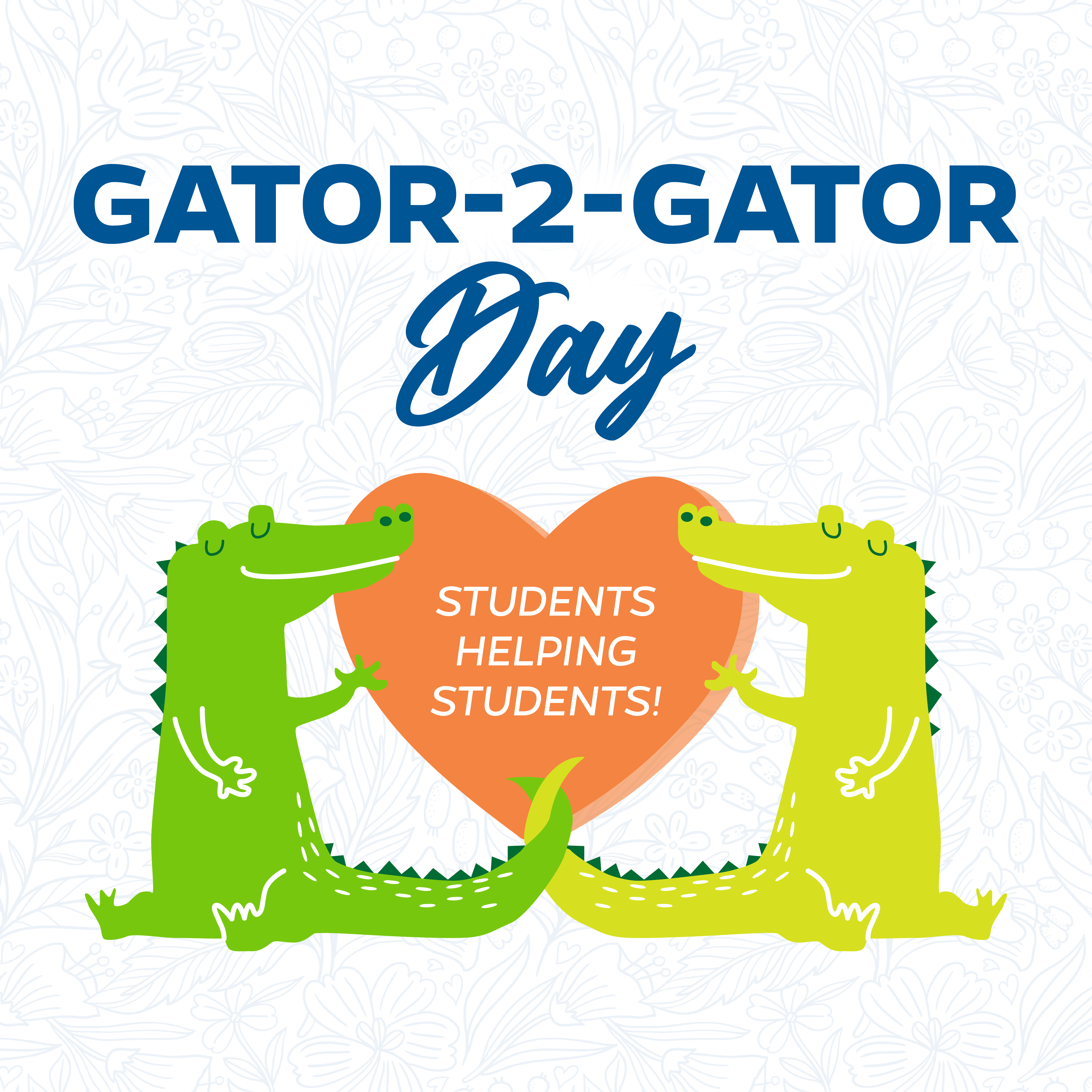 ---
Join us for G2G Day!

9/27 | 11AM-3PM | REITZ NORTH LAWN
---
The CWC will be hosting Gator-2-Gator (G2G) Day on September 27, 2023 from 11:00 am through 3:00 pm as an occasion for students to engage in a variety of activities designed to celebrate peer support and offer opportunity to receive and give support from a fellow Gator.
Students can learn about the benefits of peer support and the different peer support programs currently available to UF students. Students can speak with one of our ambassadors to learn how to access services through CWC's Gator-2-Gator Program or become a Gator-2-Gator ambassador.
Students can also gain information about CWC's Request a Letter of Care initiative which provides our students with anonymous "Gator Support" through compassionate and informative letters. Or, sign-up to participate in training to become a "Care Bear" who supports fellow Gators through the Letters of Care program.
Check back here or follow us on IG (@ufcwc) for more details as G2G Day approaches!
---
Participate for limited edition CWC swag!

---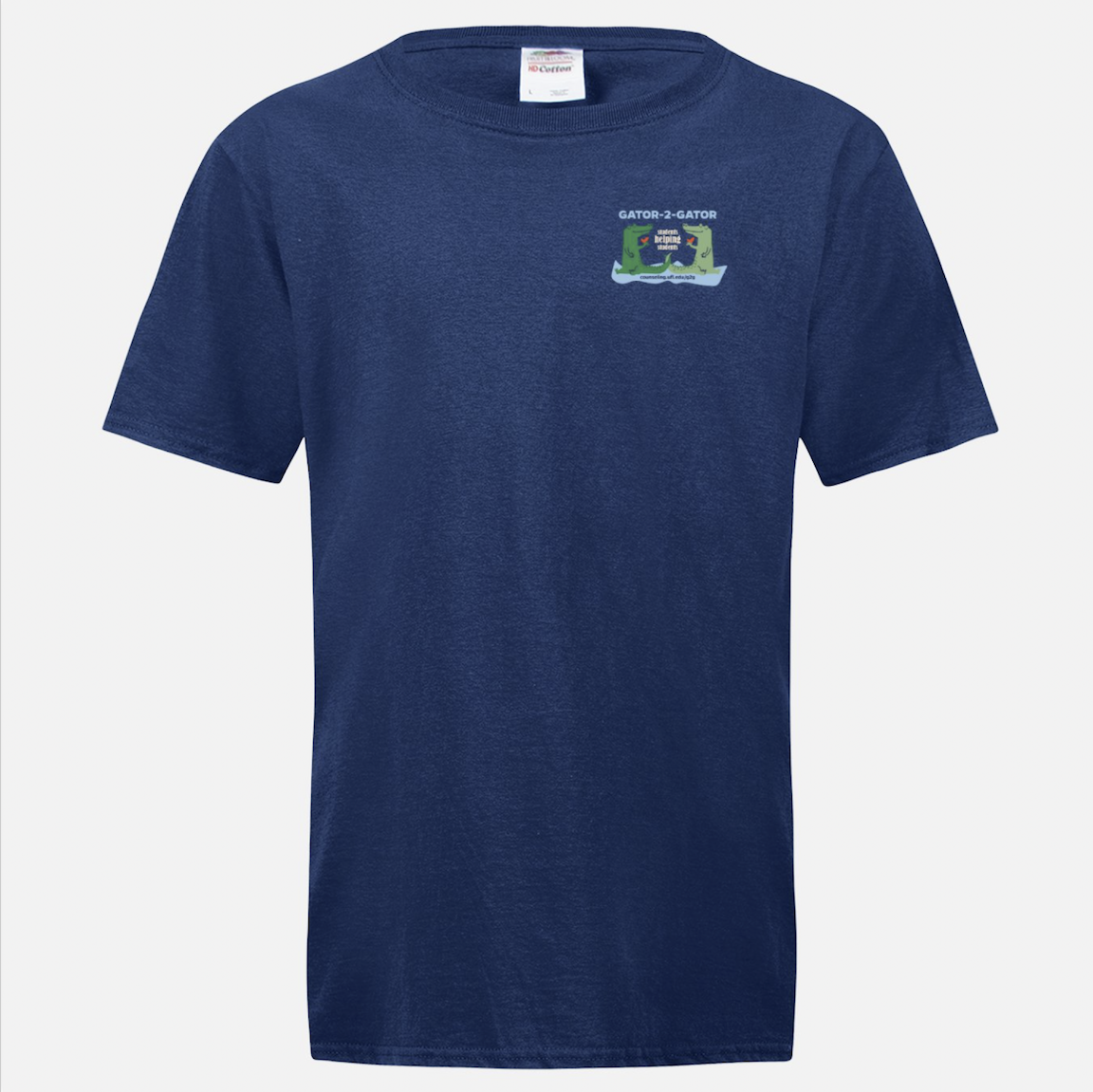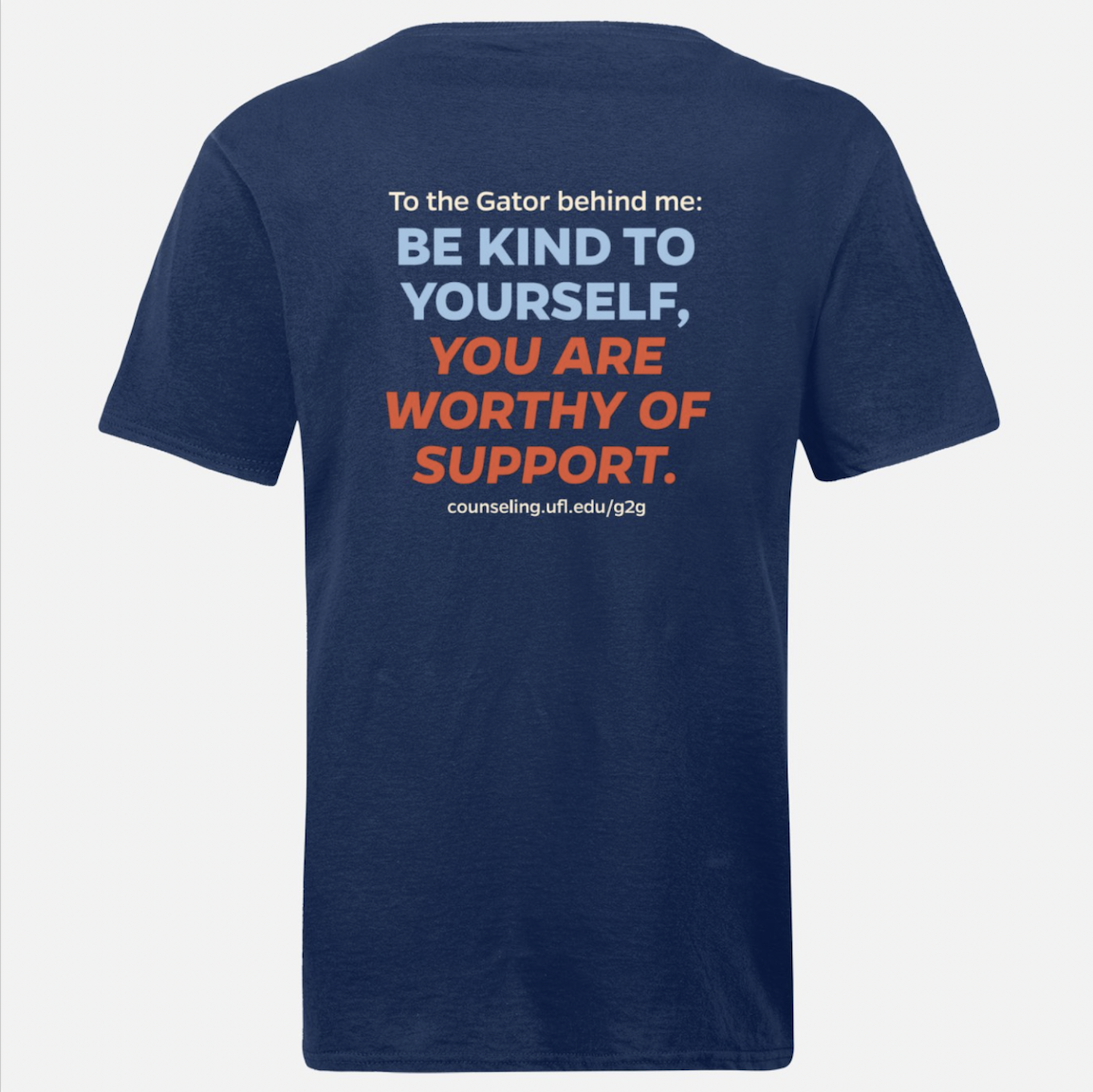 ---
---
Myths & Facts Wheel

Spin the wheel of G2G Peer Support myths & facts!

DIY Buttons

Create your very own G2G Peer Support button!

Gator-2-Gator Consultations

Sign up for a G2G consultation with a trained ambassador!

Gator-2-Gator Training

Sign up to get trained to become a G2G ambassador!
Letters of Care

Submit a request for a CWC Letter of Care!

Letters of Care Training

Sign up to support the CWC Letters of Care Program as a "Care Bear"!

Snap A Photo

Snap a photo with our G2G peer support messages to share on social media!

& MORE!
---
---
Breakfast Snack: ~11:00AM

Muffins, Danishes & Croissants!

Early Afternoon Snack: 12:30PM

Popcorn!

Mid-Afternoon Snack: ~1:30PM

Dessert Bars (i.e. Smores, Walnut Blondies, M&M Bars, etc.)