2018-19 AWARE AMBASSADOR APPLICATIONS ARE NOW OPEN!
Deadline to apply is extended until 9/11/18, at midnight.
---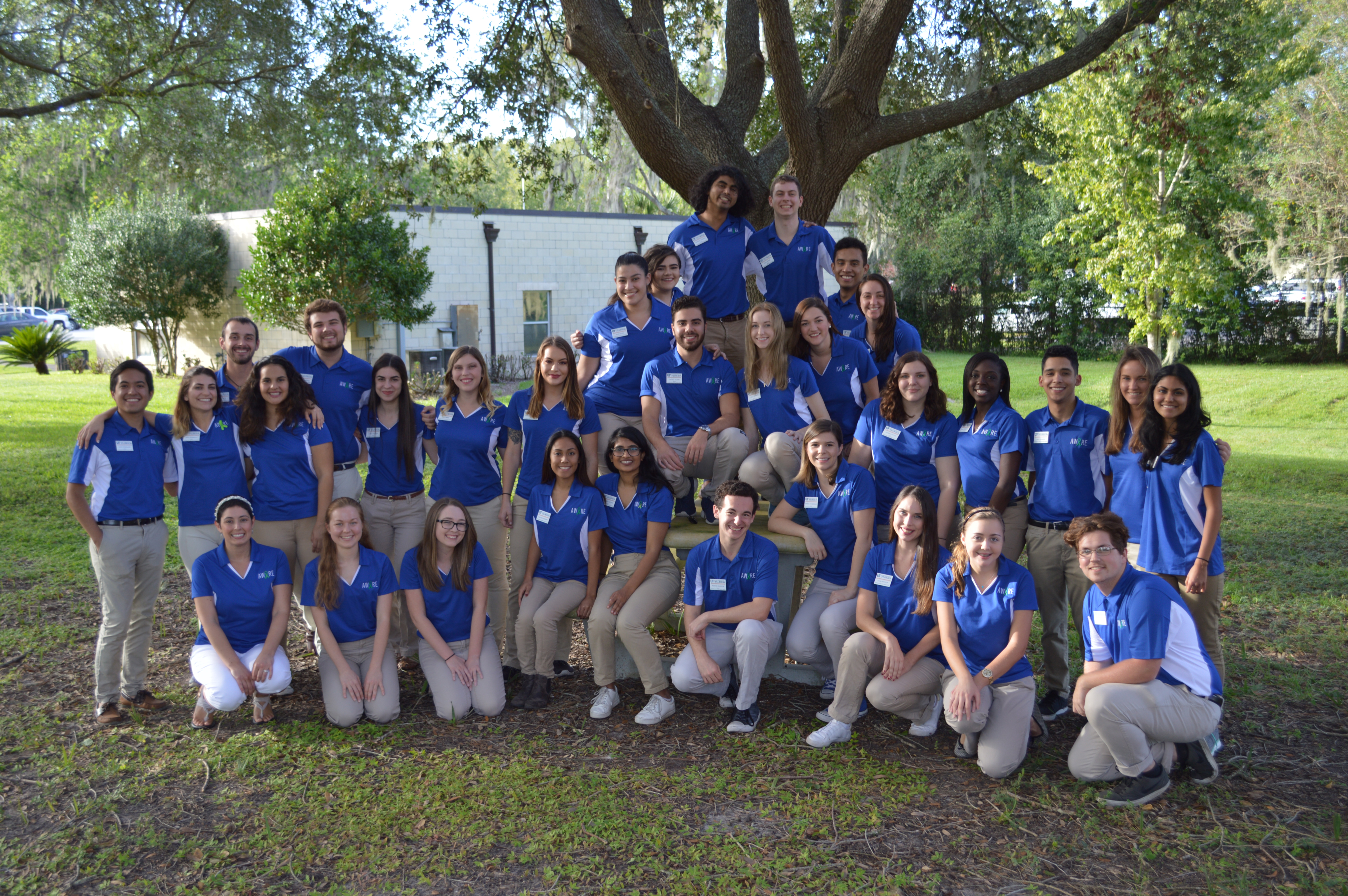 Our 2017-18 AWARE Ambassadors
Interested in mental health advocacy? Apply to be a Counseling & Wellness Center AWARE Ambassador!
Help spread our vision of a campus with reduced mental health stigma where you can gain leadership and public speaking skills and be a part of a diverse and welcoming community.
Apply Today!
---
About AWARE
AWARE is a mental health ambassador program coordinated through UF's Counseling and Wellness Center.
Mission and Goals
AWARE's purpose is to encourage a campus environment that supports healthy lifestyles, mental health awareness, and emotional and physical wellness. Through outreach initiatives on campus and the greater Gainesville community AWARE seeks to reduce the stigma around seeking mental health resources and services.
Goals of AWARE include:
Educating campus and Gainesville communities about resources and services available through CWC
Offering programs that focus on the awareness and prevention of mental illness
Providing current and accurate information about mental, emotional, and physical wellness
Promoting health lifestyles and behavior
Reducing the stigma associated with seeking mental health resources and services
Offering advice and tools to enhance campus-wide emotional wellness