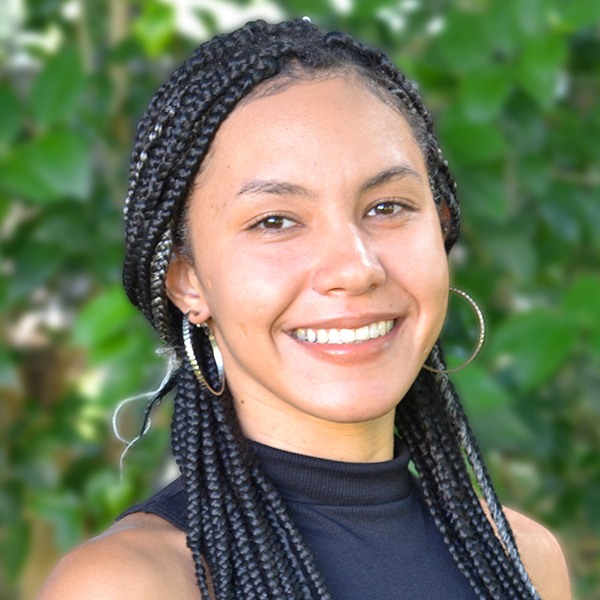 Ph.D. Candidate, Clinical Psychology, Health Psychology track,
Albizu University – San Juan Campus
M.S., Clinical Psychology, Albizu University – San Juan Campus
B.A., Psychology, University of Puerto Rico – Río Piedras Campus
---
Professional Interests
Her main interests include complex trauma as a risk factor for the development of mood disorders such as depression and anxiety. She has also focused her research and practice towards understanding substance use as a coping skill, the effects of perceived stigma on intervention engagement, and the effects of stigmatizing public health policies on vulnerable groups. Because she strongly believes that therapy should be accessible, she has specialized in adapting clinical interventions and psychometric instruments considering cultural and racial differences.
Approach to Therapy
Stephanie believes that each client has a unique story, and that they have the power to transform the narrative and how it continues to develop. Considering this, her approach in therapy is contextual and based on the integration of evidence-based strategies to manage the constant interaction between individual and environmental factors. The goal is to value the client's strengths and promote self-efficacy, while considering available resources that support the development of beneficial coping and interpersonal skills. She is fully bilingual and provides therapy in Spanish and English.
Approach to Supervision
Her approach to supervision is collaborative and developmental. The goal of the supervision is to create an environment of growth and guidance considering the skills and experience of the supervisee. Through problem solving skills and discussions that facilitate insight and authenticity, the supervision is directed towards improving the supervisee's clinical skills and independence. She also implements psychodynamic strategies to explore subconscious factors that could be present in the supervisor-supervisee and supervisee-client relationships.
Approach to Wellness
Stephanie considers that wellness should be of the body and mind. Taking care of the body is also taking care of the mind, and vice-versa. She believes that self-care should not only be an extraordinary event, but it should be reflected in our daily activities. She also believes that there should be a balance between activities that promote comfort and activities that challenge us to explore new parts of ourselves and our potential.
Other Activities
Before starting her career in the field of Psychology, Stephanie was a visual art student during her Middle and High School years. She is very passionate about art in its many forms and finds that there is a lot of power in expressing yourself through creating or performing art.
She also enjoys video games, the beach, inline skating, and recently started skateboarding.