Group Therapy Services Coordinator, Licensed Mental Health Counselor, Clinical Assistant Professor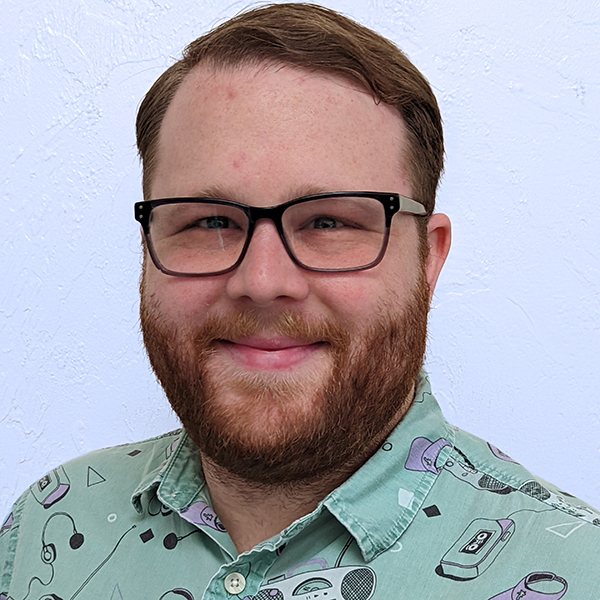 Ph.D., Counseling Psychology, Louisiana Tech University
MS, Psychology, University of Louisiana at Lafayette
BS, Psychology, University of Louisiana at Lafayette
---
Professional Interests
His professional interest includes mindfulness, human sexuality, child-caregiver dynamics, psychological flexibility, clinical training/supervision, and psychotherapy with members of the LGBTQ+ community.
Approach to Therapy
Dr. Harrell's approach to therapy involves collaborating with the holistic client in order to make value-oriented change in their life. Being a human is hard and Dr. Harrell believes nobody should have to traverse life's difficulties alone. The main components of Dr. Harrell's therapy involves being present, opening up, and learning to do what matters. At the end of the day, Dr. Harrell hopes client's build confidence in their ability to choose how they live life rather than the ways their emotions, thoughts, or reactions dictate how to live life. Dr. Harrell operates from a culturally humble frame that involves lifelong commitment to learning/self-reflection, taking accountability, and deconstructing power imbalances. More on Acceptance Commitment Therapy (ACT).
Approach to Supervision
Dr. Harrell's approach to supervision involves collaboration, mutual respect, use of self, and integrating values into professional development. Dr. Harrell guides trainees towards the professional they wish to become while honoring that learning to do therapy comes with a variety of challenges and rewards. Dr. Harrell hopes that after supervision, trainees will gain insight into their clinical skills, their values as a clinician, and a deeper understanding of the types of therapy that feels value oriented. Let us create a space together that allows for both supervisor and supervisee to continue to grow towards the professionals they want to become.
Approach to Wellness
Dr. Harrell approaches wellness from a balance perspective. He believes that "healthy wellness" is unique to each individual and his job is to illuminate what parts of one's wellness feels out of balance. Collaboratively, he hopes to help clients gain skills to promote more/less/equal wellness in different parts of their life.
Other Activities
Video games, cartoons, camping, Drag Shows, and game nights are some of the things Dr. Harrell enjoys in his spare time.