EXECUTIVE DIRECTOR, LICENSED PSYCHOLOGIST, CLINICAL ASSOCIATE PROFESSOR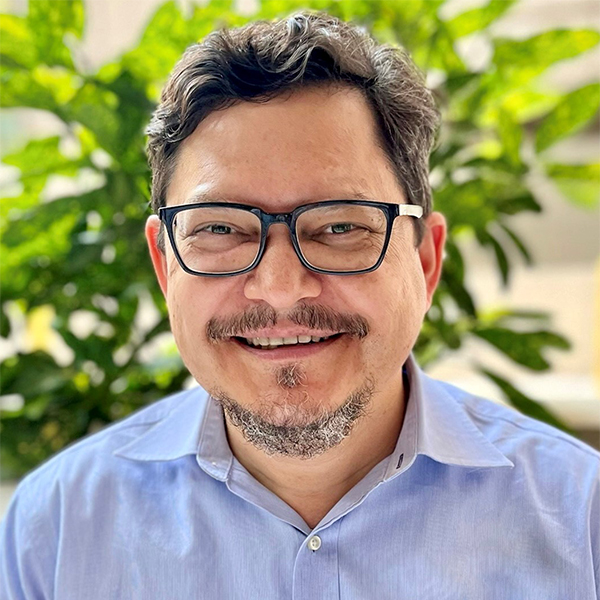 Dr. Escoto currently serves as the University of Florida's (UF) Counseling and Wellness Center (CWC) executive director. He also serves as interim vice president of Health and Wellbeing within the Division of Student Life, overseeing and supporting, along the CWC, UF's Disability Resource Center and GatorWell Health Promotion Services. In his previous roles, he served as director of the Counseling Center at the University of Miami and associate director/director of clinical services at the Counseling and Consultation Service at The Ohio State University (OSU).
---
Education
Dr. Escoto earned a PhD in Counseling Psychology from New Mexico State University and completed a doctoral internship in psychology at the University of California, Berkeley—both accredited by the American Psychological Association. He holds an MA in Education and a BA in Psychology from California State University, Fresno. He also studied Public Administration at the John Glenn College of Public Affairs at The Ohio State University and is currently enrolled in a leadership certificate program at Cornell University. He is licensed to practice as a psychologist in the states of Florida and Ohio (inactive).
Professional Interests
Dr. Escoto approaches therapy from a developmental, humanistic, and multicultural lens, integrating inter-personal process theory. His areas of clinical and professional interest include anxiety, depression, complex trauma, spirituality, multicultural counseling, leadership, and consultation.
Approach to Wellness
Dr. Escoto enjoys spending time at home with family and the family's Irish Setter Doodles (Tucson and Berlin), cycling, movies, and reading. He and his spouse enjoy the mountains and running.