Licensed Mental Health Counselor, Registered Marriage and Family Therapist, Clinical Assistant Professor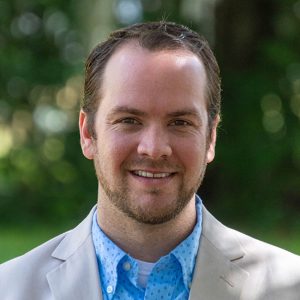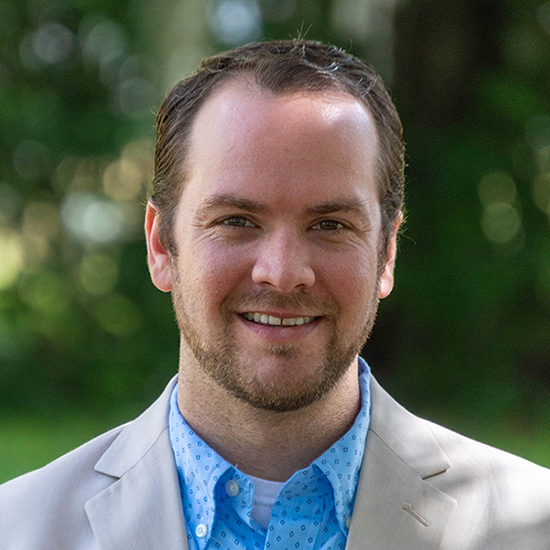 Education
PhD in Counseling and Counselor Education from the University of Florida
Professional Interests
His professional interests include working with individuals and couples who have experienced trauma, LGBTQ+ issues, substance abuse, depression, anxiety, career counseling, and marriage and family therapy. He also has expertise in working with topics and situations such as caregivers of individuals with neurocognitive disorders, death and dying, end-of-life issues, grief and variations e.g. anticipatory & complicated, transcultural counselor competencies, cross-cultural leadership, first generation college students, and play therapy.
Approach to Therapy
Dr. Daniels' approach to therapy is grounded in a person-centered wellness model integrated with a holistic perspective of the client's mental and physical health. Dr. Daniels takes an integrative theoretical approach to therapy to best serve clients. Using a combination of individual and systems perspectives, Dr. Daniels encourages individuals to grow, change, and develop based on their strengths and unique qualities. Dr. Daniels collaborates with clients to develop goals and intended outcomes by using choice theory and reality therapy in conjunction with brief solution focused therapy. He believes individuals are the experts in their own lives. With a strength-based position he strives to empower individuals to heal, grow, and achieve their highest potential by raising personal awareness, taking control of what can be controlled, and coping with the uncontrollable.
Approach to Supervision
Dr. Daniels' supervision theory is an intentional integration of the Discrimination Model and Integrative Developmental Model. He will help his supervisee understand, integrate, and apply theoretical model(s), as well as emphasize self-care and establishing and maintaining appropriate boundaries. Supervision is also a safe place to create and accomplish achievable goals. His philosophy of challenging a supervisee is for their benefit and an opportunity for growth. Dr. Daniels views supervision as a physical thinking pad with regard to how to best care for the client and grow as a clinician.
Approach to Wellness
Dr. Daniels emphasizes self-care as an essential component of daily living. He utilizes intentional breathing, meditation, prayer, exercise, writing, music, and painting as forms of self-care. Additionally, in times of needs he will seek out professional counseling, supervision, and consultation for personal and professional growth. He enjoys spending quality time with his husband, family, and friends. Dr. Daniels enjoys the outdoors by hiking, camping, and four-wheeling. Nature is his natural retreat to remain grounded in a fast paced world.
Other Activities
He is a member of the American Counseling Association and was an Emerging Leader for the International Association of Marriage and Family Counselors. He has volunteered for many nonprofit organizations and currently serves on the board of directors for SALTworld, an intentional humanitarian organization that builds and supports medical dispensaries, schools, libraries, and orphanages around the world.