CWC's Animal Crossing Winter Wind Down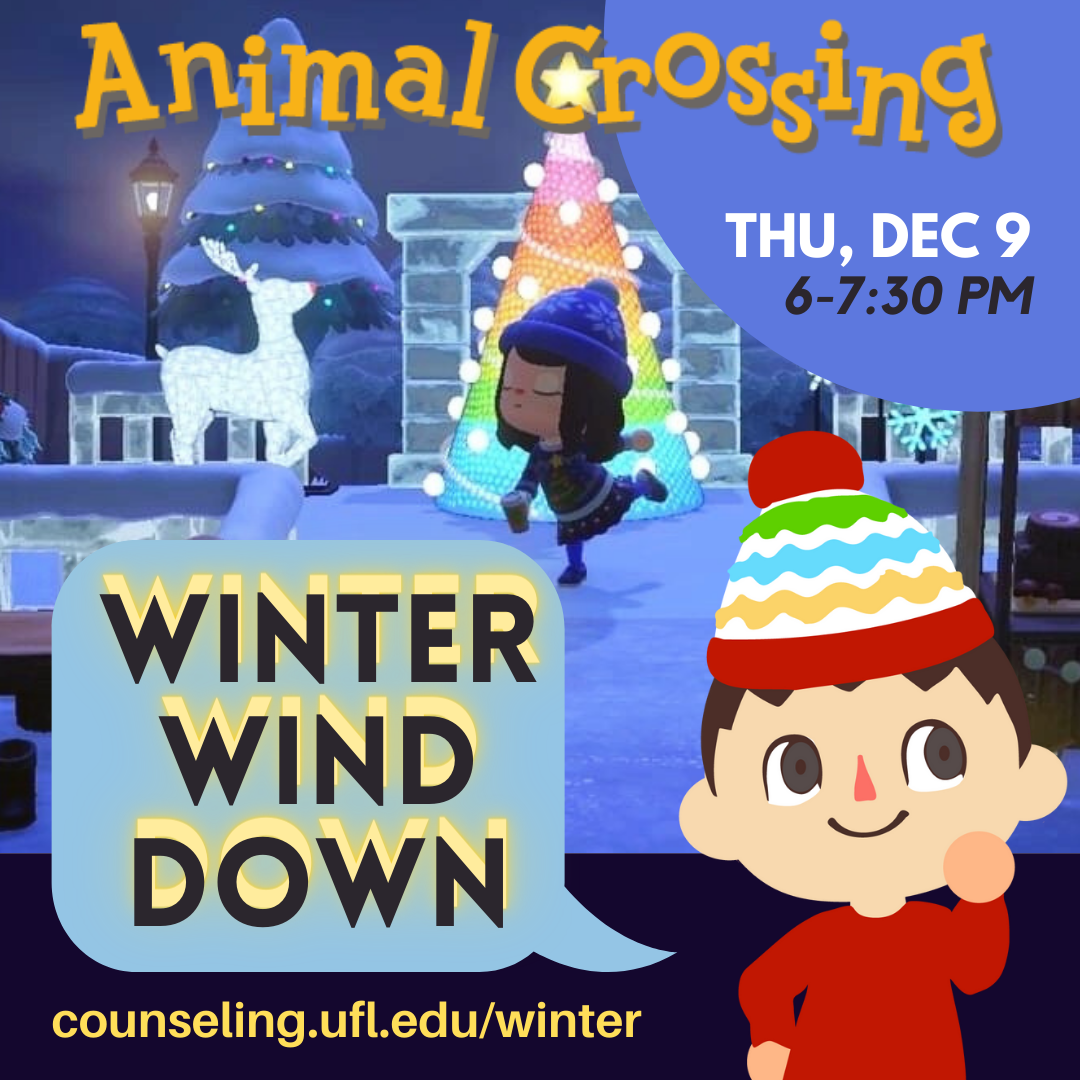 Join us on 12/9 from 6-7:30pm in YOUR BEST WINTER GARMENTS!
Need a break from studying or preparing for the holidays? Come wind-down with us by playing some fun mini games on the island! We would love to chat, connect, and share about CWC resources!
Please note that students will need to have access to the Animal Crossing: New Horizons game and a Nintendo Switch Online Account in order to visit the island. Students who register for the event are welcome to watch the live stream and chat in the Zoom meeting.
RSVP for Winter Wind Down
---
More Details
To help minimize disruptions in the game we will be facilitating visits to our island via the Turnip Exchange website and we will post the link to join the queue in the Zoom chat at the start of the event.
We are allowing parties of 7 to visit for 15-20 minutes at a time.