The Counseling and Wellness Center is proud to exhibit this work from student artists in UF's School of Art and Art History.
The artwork for this exhibition was submitted by current UF students and selected by a team of CWC counselors. The works of art were chosen to inspire individual and collective healing and are all based around the themes of nature, flow, growth, flourishing, and healing.
This is a summer virtual exhibit, enjoy!
Eye Can See You I
36in X 36 in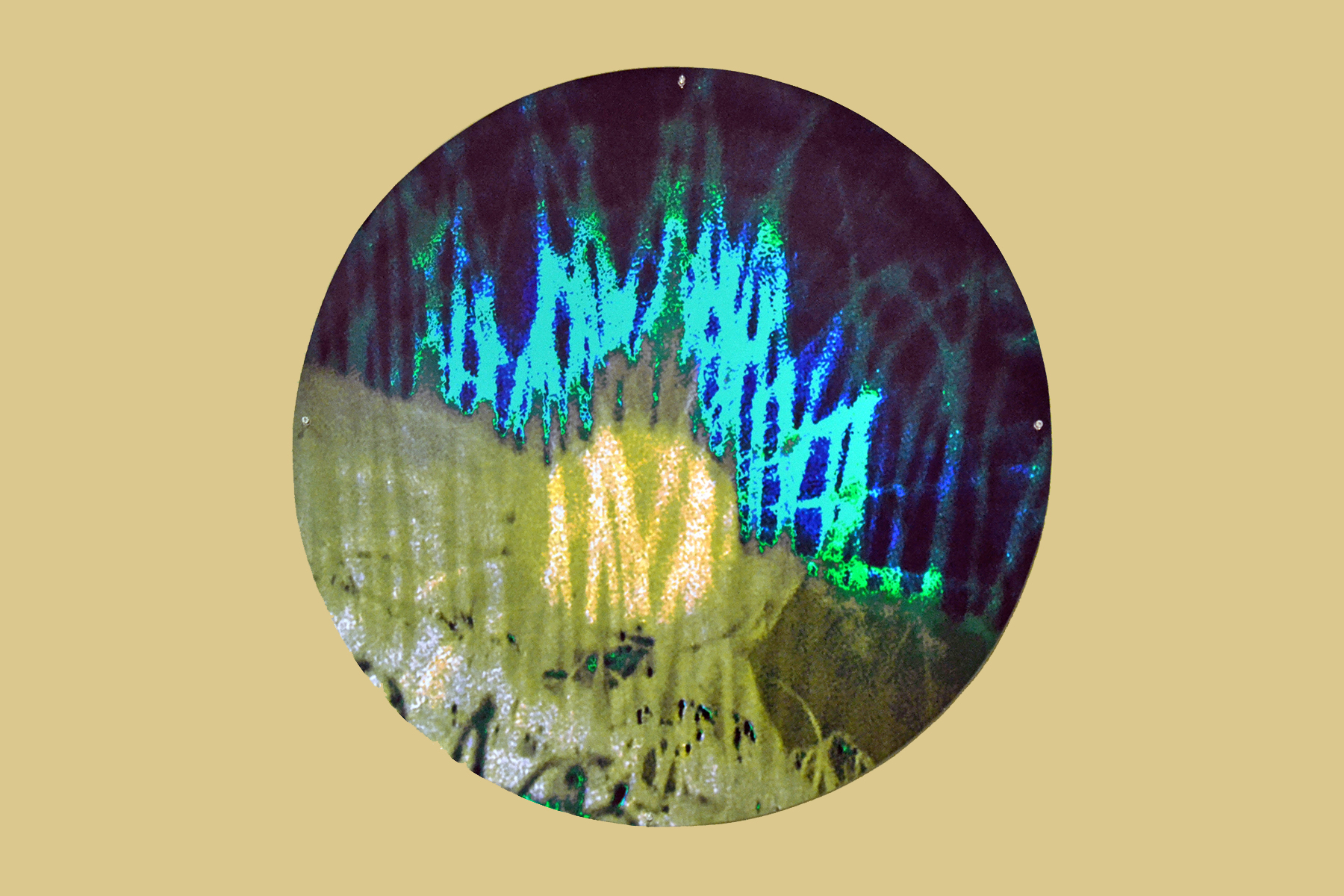 Eye Can See You II
36in X 36 in
Inspired by the unexplored subjects within our world, my work leverages ambiguity and surreal components in sculpture, painting and photography. I want to challenge my audience with something they have never seen before.
Daniela Vargas
instagram.com/danivargasart/
---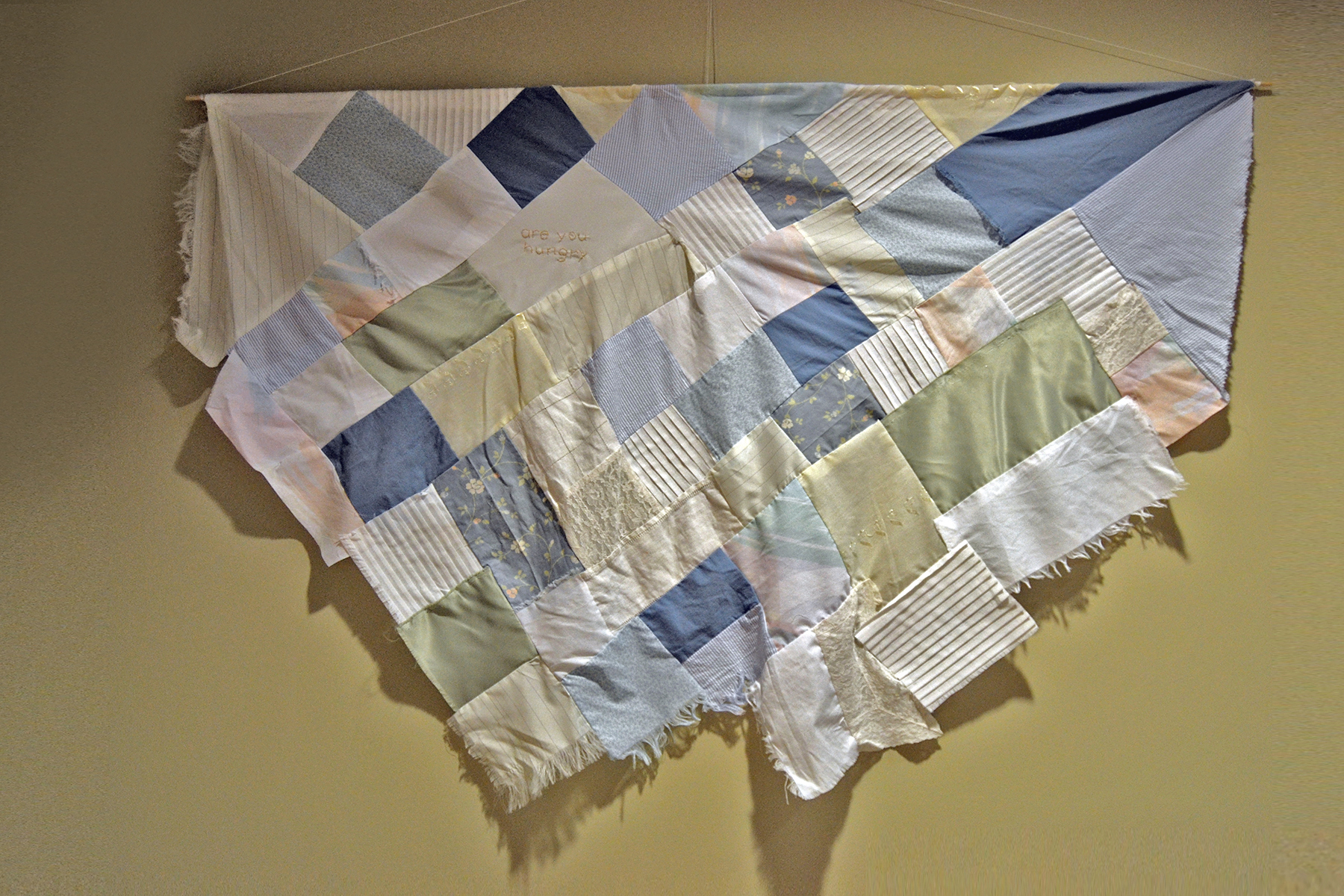 Sarang
60in x 42in, fabric thread
Sarang, which means "love" in Korean, is a textile installation piece that depicts the ways parents evoke love without those blatant words.The muted tones and frayed edges depict the building upon a past of imperfect yet homey memories and familial warmth but also a continuation of a history that is not yet finished, that still has a story to tell.
Eunice Park.
instagram.com/epark.studio/
---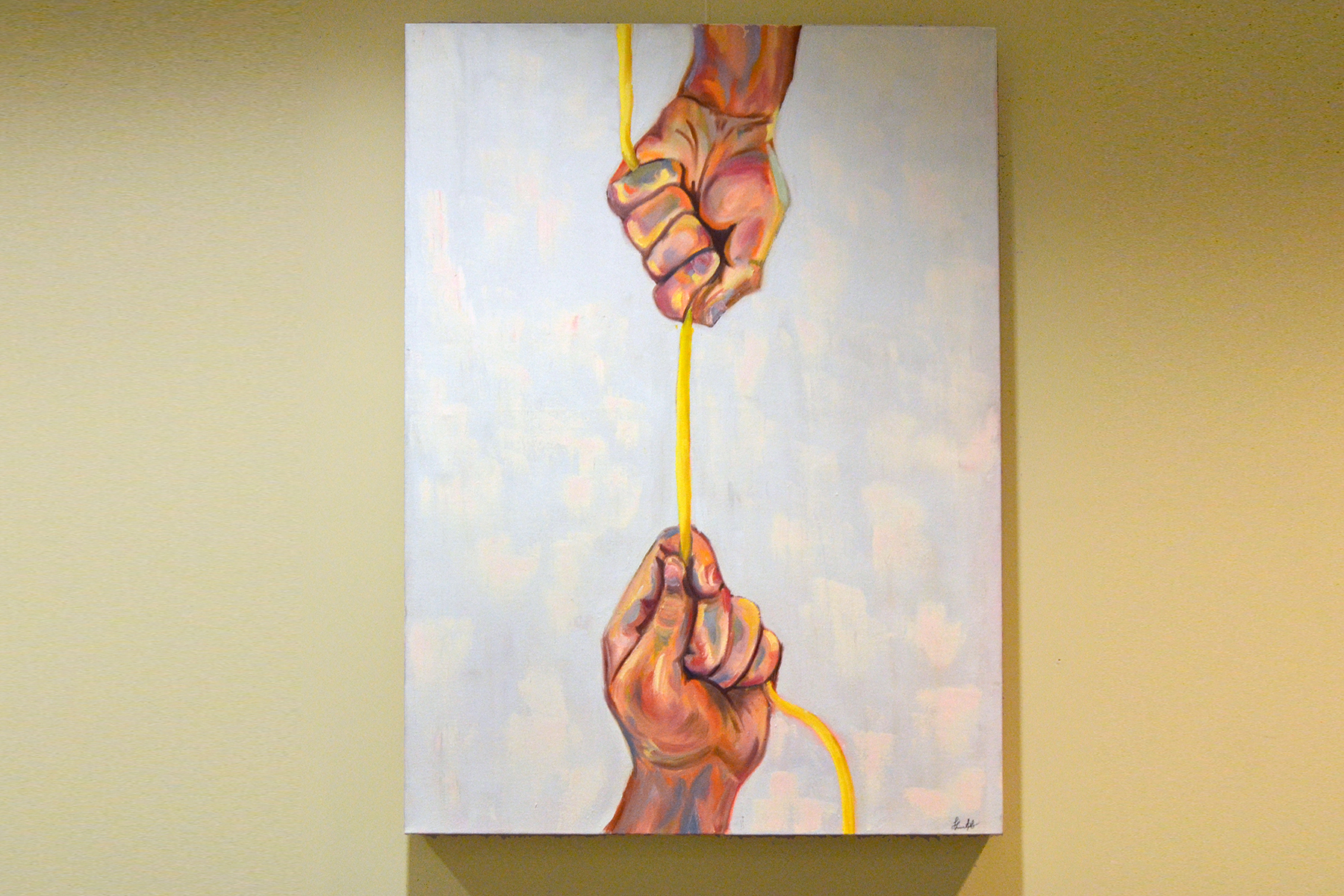 I am, you are
36 in x 48 in, oil on canvas
Inspired by Eduardo Fonseca's digital figure pieces, this painting alludes to the divinity of Michelangelo's The Creation of Adam, and the interrupted lifeline of many loved ones. This painting muses on the internal conflicts that occur within individuals, influenced by the paralysis of a loved one.
Laura Lozano
---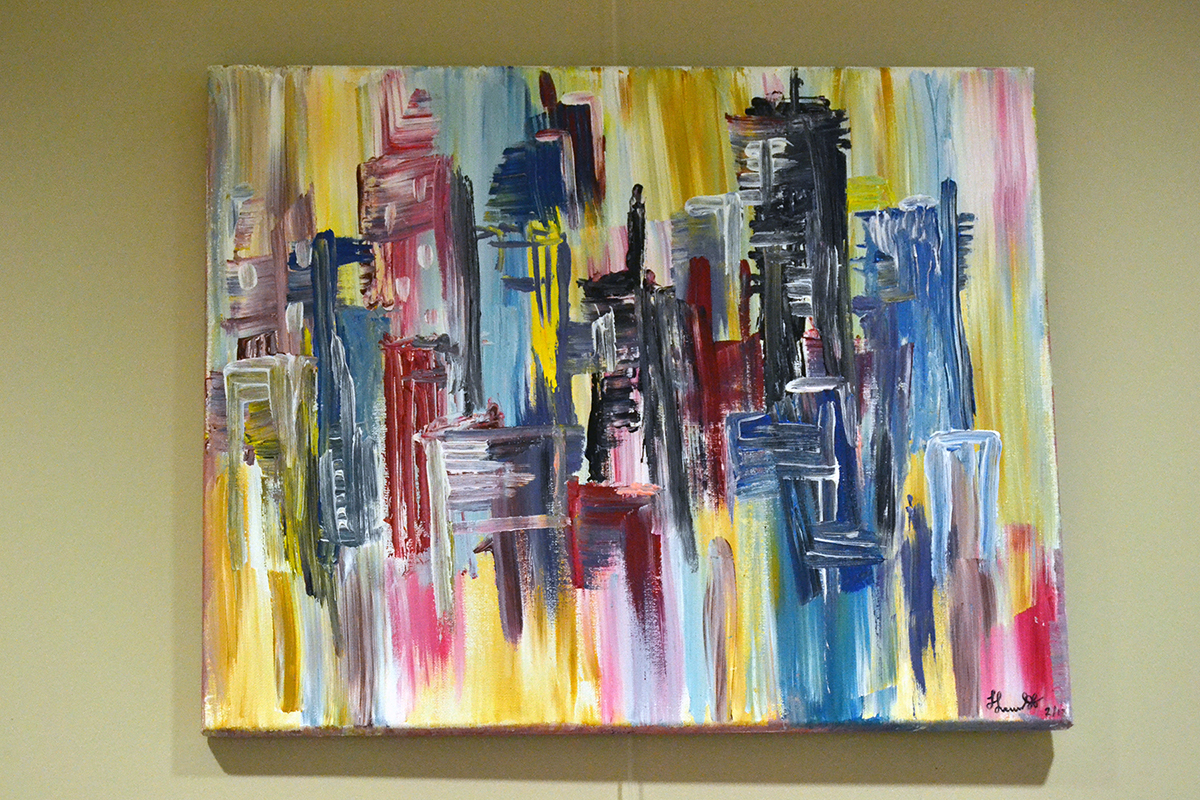 Timer
16in. x 20in. Acrylic on canvas
Created to mock this generation's fast paced lifestyle, this piece's playful and vibrant colors demonstrate that this way of life isn't entirely negative, but rather just the direction the world is moving towards; full of technology and endless interactions. This piece was displayed in the Harn Museum of Art as a OneWorld finalist.
Laura Lozano
Bloom
16in x 20in, acrylic, mixed media
Bloom is a piece about rebirth and overcoming darkness. The tree on the left side of the piece symbolizes depression. The budding yellow flowers emerge to show that change is possible and things will get better.
Kayla Barrera
instagram.com/kaylabarrera95/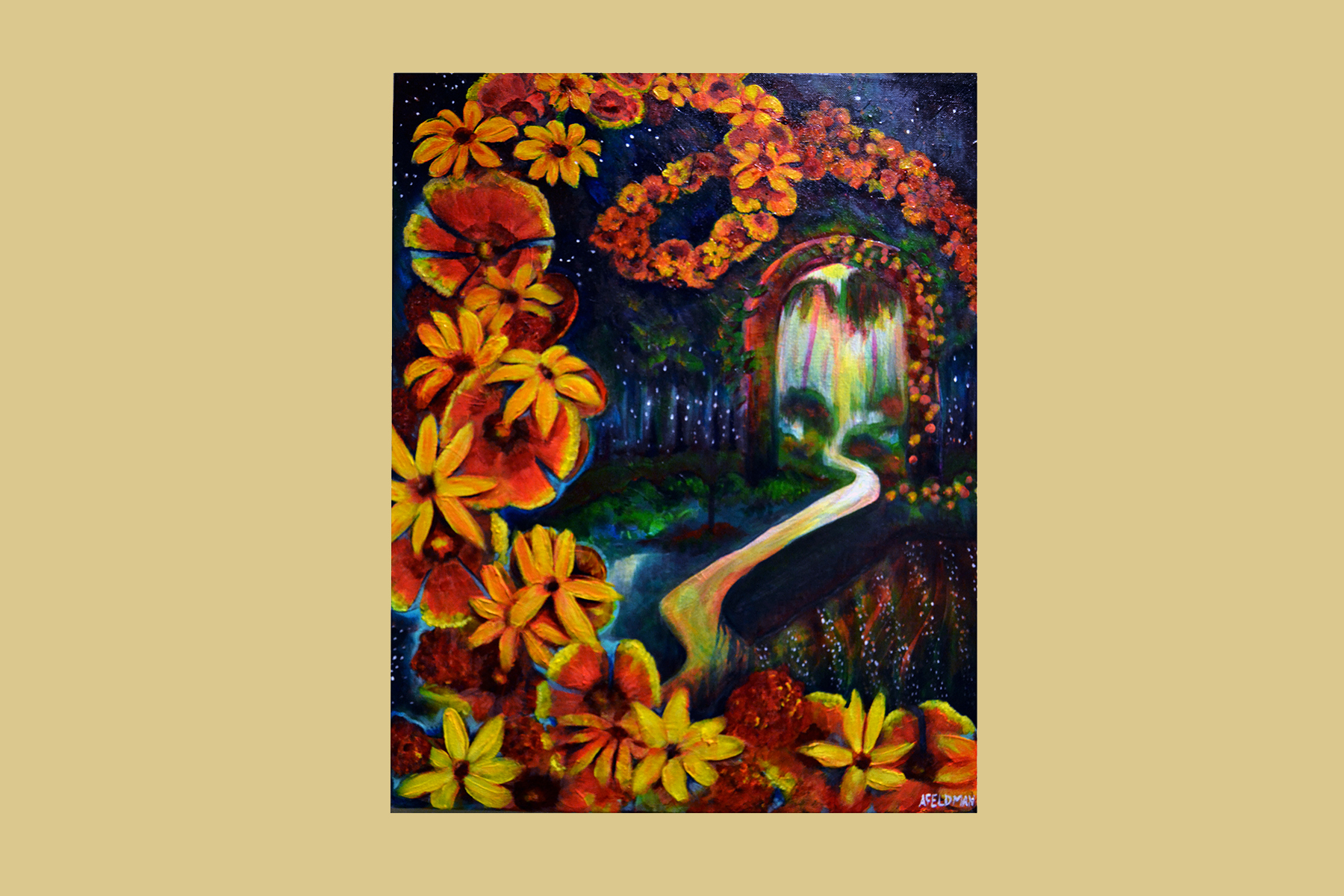 Searching
16in x 20in, acrylic on canvas
In my own journey toward healing I often forget the progress I have made. But just because one can't always see where the flowers are growing, or just because in some places maybe there aren't as many flowers, doesn't mean they never grew anywhere at all.
Alexandra Feldman
instagram.com/quarkmire.art/
---
Statement from CWC Curating Committee:
This year's CWC Curating Committee included: Dr. Stephani Jahn, Dr. Sunie Kim, Emily Squyres, M.S., and Lisa Buning, Ed.S., LMHC.
We hope you enjoy viewing the 2nd annual CWC UF Student Art Exhibit. Our Call to Artists went out when our world was still in person, when we had foot traffic at the CWC, and when artwork could be viewed on our walls, and not just on our website. Yet like the rest of the world, adjustments have occurred due to COVID-19, and we find ourselves with an opportunity to do just what our Call to Artists invited: Grow and Flourish.
This year's Call to Artists asked for submissions inspired by the following: "growth edges", "new beginnings", and "on the horizon". How ironic – as we find ourselves in transition to a virtual world (new beginnings), while hitting our limits at times in this adjustment (growth edges) and have more and more uncertainty about what's "on the horizon". Our virtual art exhibit was originally planned to be in-person, and yet the pandemic's circumstances have enabled us to grow and stretch, and find new ways to display the art. While we cannot be together and appreciate the walls together in the same physical space, we hope this virtual exhibition gives you some feeling of connection. We are so appreciative to the UF student artists who submitted works and for those artists who have generously allowed us to display their work.
The Curating Committee would also like to thank the following individuals for their work on this project: Adriana Chwala and Dan Ypsilanti (CWC Graphic Design Team), Dana Myers, EdS, LMHC, Undergraduate Advisor, and Layne Thue-Bloodworth, Undergraduate Admissions & Advising Assistant, from the UF School of Art and Art History.