ASPIRE Coordinator, Licensed Psychologist, Clinical Assistant Professor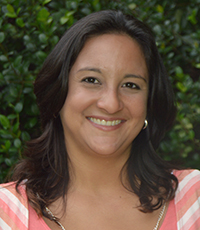 Education
I received my PhD in Counseling Psychology from the University of Illinois at Urbana-Champaign and my BA in Psychology and Sociology (with a minor in Women and Gender Studies) from the University of Puerto Rico at Río Piedras. I completed my doctoral internship at the Texas Tech University Student Counseling Center.
Professional Interests
I am very passionate about multicultural concerns, particularly in regards to the intersections of gender, sexual, and Latinx identities. Being originally from Puerto Rico, I am bilingual in Spanish and English and provide counseling in Spanish. I specialize in gender and sexual diversity affirming counseling and have experience doing research and outreach to promote awareness and understanding of diverse sexual orientations and gender identities.
Group counseling is another area that I am very passionate about. I truly enjoy the opportunity to have a diverse group of students where we can process different levels of interaction and impact. Group is as effective as individual counseling and a very appropriate modality in working with college students. College students are likely to experience a range of interpersonal concerns in their developmental process towards independence, intimacy, and identity formation. I am inspired by the courage it takes for members to be vulnerable and share their feelings and thoughts with one another in order to understand how they impact each other. Group can also be a very empowering experience for members as they decide how to interact in group and challenge themselves beyond their comfort zone.
Approach to Therapy
In my approach to counseling, I draw from humanistic, interpersonal, psychodynamic, and cognitive theories, while incorporating multicultural and feminist frameworks to gain a better understanding of clients' experiences. These theories help me better understand the socio-cultural, political, and individual factors contributing to clients' presenting concerns. Establishing a strong working alliance with clients is essential in our work. This facilitates processing our therapeutic relationship and exploring clients' attitudes and reactions "in the moment," in order to examine their behavioral and relational patterns to model new ones. I believe that it is also essential to examine the underlying factors and dynamics influencing clients' behaviors, attitudes, and experiences. I also incorporate cognitive techniques as needed with clients as a way to support change. I like to acknowledge and promote clients' empowerment by minimizing the power relationship in the client-counselor interaction and working collaboratively with them. Overall, establishing a safe and trusting therapeutic relationship is my primary goal, as I believe that it is a shared component of all theoretical orientations and the key principle on which all other interventions are centered.
Approach to Supervision
My supervision approach mirrors my therapeutic approach in that I like to establish a strong working alliance. I like to promote a space to examine supervisees' personal experiences and cultural identities as they relate to their work with clients and as means for personal and professional growth. I also use self-disclosure as a way to promote a collaborative and trusting relationship where we can both learn from each other. I focus on the strengths of supervisees in order to build confidence and examine the areas of growth based on their level of training.
Approach to Wellness
In my free time, I enjoy spending time with my family; doing things like swimming, walking, or playing pool.
Other Activities
I am a member of the National Latinx Psychological Association (NLPA). I have presented nationally and published in peer-reviewed journals addressing issues related to diversity, sexual orientation, gender, and/or Latinx identities. I currently serve as an Editorial Board Member for The Counseling Psychologist academic journal.