What is biofeedback?
Biofeedback is a learning tool that can help you grow awareness and control over the involuntary functions of your body by utilizing software and sensors. These sensors read your body's functions such as heart rate, breathing, and brainwaves, all of which can fluctuate depending on your state of mind. Many of these natural signals in our body are ignored until we develop a significant problem such as chronic stress, anxiety, or pain.
Typically, this kind of control is learned through meditation, but biofeedback software helps facilitate that process by giving audio-visual feedback based on the sensor's readings and leads you through exercises to help grow your awareness of the mind-body connection.
---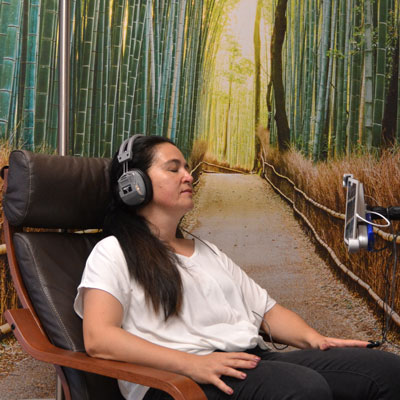 The CWC's Mind and Body Center offers two unique biofeedback software programs, Muse and Unyte.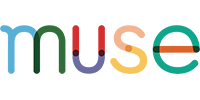 Muse translates your mental activity into the guiding sounds of weather to help you find focused calm. Busy mind? Stormy weather. Calm mind? Peaceful weather.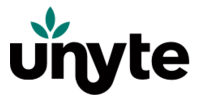 Unyte teaches specific breathing, mindfulness and relaxation techniques proven to increase awareness of your nervous system state and help you learn to directly influence your heart rate.
What are biofeedback's benefits?
Biofeedback can help you grow awareness of the connection between your body and your mind. By growing this awareness, you can learn to manage various stress related issues and learn how to:
Reduce anxiety
Manage panic attacks
Improve your coping mechanisms
Quiet your mind
Reduce self-consciousness
Regulate your emotions
Using Biofeedback at the CWC
Where is it Located?
We offer biofeedback via the Mind & Body Center at CWC's main office (3190 Radio Road).
Do I Need a Consultation or Appointment?
No, simply call us at 352-392-1575 to reserve the room. When you check in at the front desk, we will help you set up and use the equipment. You can request headphones at the front desk (or use your own).
Biofeedback is available during our office hours: Monday – Friday, 8 am – 5 pm.
You must leave your UFID at the front desk while you are using the lab or checking out equipment.
Getting the Most Out of Biofeedback & Seeing Results
For best results, we suggest using our biofeedback lab twice a week for a 30-minute session and practicing the techniques you're learning there daily at your own pace.
Practicing on your own takes only a few minutes each day, and because the exercises feel good you may find yourself using your new skills several times a day. As with anything, the more you practice the quicker you learn. Over time, and with practice, this awareness of your nervous system can lead to better control of those functions without the use of biofeedback.
Many people benefit from scheduling these sessions in their calendars to help reinforce the importance of this time as well begin to make using biofeedback and practicing mindfulness a new habit. Students report noticeable changes in themselves after just one session and experience long-lasting change in 6-8 sessions.
Massage Chair
Use of the massage chair is limited to 20 min per person. If there is no waitlist for the chair you may use it for longer.