On this page you can find highlighted mental health services and resources intended for Asian, Pacific Islander, & Desi American (APIDA) students at UF
This list is not exhaustive and individual needs will determine if anything on this list is relevant.
Groups & Workshops
Every semester the CWC offers numerous counseling groups and mental health workshops. Some of these address issues around identity and skill building. Below you can find examples of workshops and groups the CWC has held in the past as well as UF APIDA's workshops and initiatives.
Stay tuned for more workshops.
---
Crossing the Globe was a collaboration between Engineering and Counseling and Wellness faculty to explore important topics related to coming to UF from abroad and living in the US.
The UF Gator International Focus Team (UF GIFT) regularly hosts a virtual space for international students and scholars to have a casual, interactive dialogue on a variety of important topics during the cross-cultural transition. Domestic students are welcome to attend as well. Take a break from school and come join us!
Indian Student Support Series
Held during Summer 2020.
Workshops: "COVID and I", "My Relationships and I", & "Time Management".
The CWC and UF APIDA work closely to provide workshops and events for students. Below are some we've held in the past.
7/21/20 & 8/11/20 - CWC Check-in @ APIDA
8/22/20 - Imposter Syndrome & Job Search
11/12/20 - Job Search Amidst Political Unrest & Anti-Asian Racism/Xenophobia
1/21/21 - Ready for the Spring Semester: Building Your Mental Muscles
2/16/21 - Culture of Saving Face and Mental Health
3/18/21 - Support Space After the Shootings in Atlanta
4/20/21 - Familial Expectations & Pressures
Podcasts
Here you can find podcasts that feature APIDA faculty, staff, and students at UF.
When I Became a Gator
Host Vi Payulert speaks with UF alumni about their experiences attending UF. This podcast is by the UF Asian Alumni Association.
CWC Talks – My Life as an International Student
Dr. Shu-Yi Wang came to the US from Taiwan as an international student. In this touching conversation, he shares intimately about his experiences transitioning to the US, and how these challenges shaped his relationships, self-esteem, and development as a person.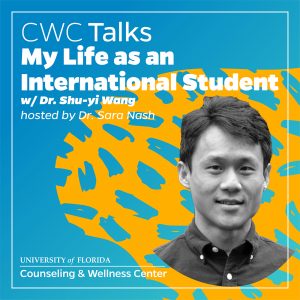 AWARE Live
Aware Live is a series where your CWC Aware Ambassadors get on Instagram Live to discuss relevant and timely topics related to mental health. They share their experiences and suggest tips, strategies, and resources to support your mental health. Below you can find episodes featuring APIDA ambassadors.
View this post on Instagram
APIDA Identifying Counselors
APIDA Student Wellness YouTube Playlists
---
---
Asian American Student Union
UF Asian American Student Union was created to unify all the Asian American organizations on campus. Today, we are composed of the Chinese American Student Association (CASA), the Filipino Student Association (FSA), Health Educated Asian Leaders (HEAL), the Korean Undergraduate Student Association (KUSA), and the Vietnamese Student Organization (VSO).
---
---
Multilingual Brochures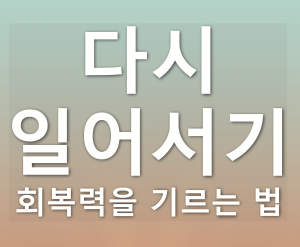 With the support of CWC clinicians we have two of our brochures (our general brochure and "How to Bounce Back: Growing Your Resilience") translated into Korean, Simplified Chinese, and Traditional Chinese.
---
---
ASPIRE: Diversity & Inclusion Program
At CWC, we value diversity and recognize the unique challenges students may face based on one's race, ethnicity, color, worldview (religion, spirituality, and other values), age, disability, gender, sexual orientation, gender identity and expression, size, marital status, national origin, political opinions or affiliations, genetic information, veteran status, and the many other ways one might identify. We strive to create a supportive and empowering environment that is inclusive of all students.
---
We want to hear from you
Are there more resources we should include or other communities you'd like to see Aspire supporting? You can leave your comments and suggestions by following the link below to our feedback form.