News & Events
While the CWC is not currently offering in-person tablings we do have online workshops and tablings to provide mental health information to UF students. Like tabling on the Plaza, Virtual Tablings will provide opportunity to students and UF community to "Zoom-in" to receive general information about CWC, connection to resources, and ask questions!
Go to Workshops & Tablings to find out about our upcoming Summer 2020 Virtual Workshops and Tablings schedule.
---
Chomp Chats interviewing CWC Outreach Director, Dr. Rosa West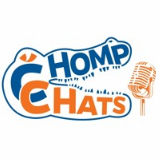 The college years are a time for change, growth, inquiry, and development. The Counseling and Wellness Center strives to help students learn the skills to cope with the stresses of change and growth, so they are better able to learn and thrive after their time as a student is over. This two-part series provides an introduction to Mental Health and Mental Illness and provides an overview of services offered by the Counseling & Wellness Center.
Guest: Rosa West, PhD, LMHC, LMFT – Clinical Assistant Professor and Assistant Director, Counseling & Wellness Center.
Listen: PART I, PART II
---
Relaxation Exercises Videos
Visit our YouTube channel.
More Resources
Suggested Apps and Videos
CWC suggested phone and web apps, which are useful for a range of concerns, from grief to daily wellness.
More Suggested Apps
Online Training Kognito
Kognito can help you notice when students show signs of distress, learn how to talk about these signs, practice sharing your concerns, and learn how to motivate them to seek help.
Kognito Online Training
Community Provider Database
Many providers have transitioned to telemental health counseling at this time to maintain the health and safety of their patients. When reaching out to schedule an appointment, clients are encouraged to speak with the provider about their ability to provide telemental health services.
Community Provider Database
More resources coming soon!