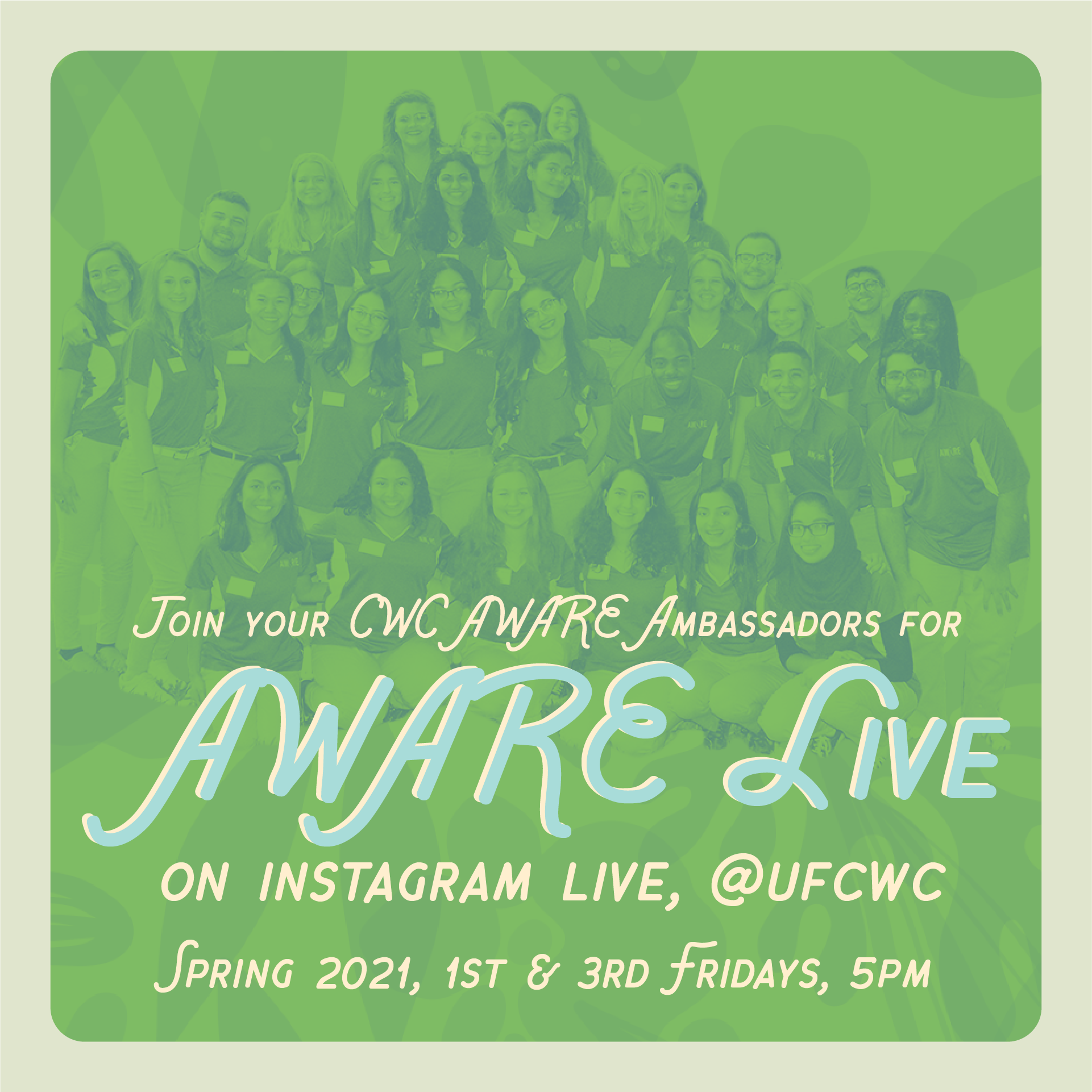 1ST & 3RD FRIDAYS AT 5PM
Aware Live is a series where your CWC Aware Ambassadors get on Instagram Live to discuss relevant and timely topics related to mental health. They share their experiences and suggest tips, strategies, and resources to support your mental health.
Follow us on Instagram for updates on upcoming Aware Live broadcasts as well as information about our workshops and services.
View this post on Instagram
View this post on Instagram
View this post on Instagram
View this post on Instagram
View this post on Instagram
View this post on Instagram
View this post on Instagram
View this post on Instagram
View this post on Instagram