Psychology Resident, Clinical Assistant Professor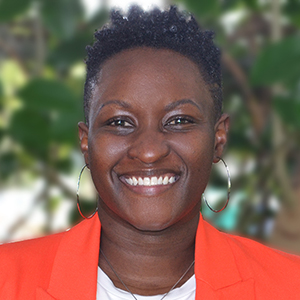 Education
Psy.D, Clinical Psychology, Rutgers University Graduate School of Applied & Professional Psychology 
Psy.M, Clinical Psychology, Rutgers University Graduate School of Applied & Professional Psychology 
M.A, Psychology, Pepperdine University Graduate School of Education & Psychology 
Professional Interests
Dr. Hudson is passionate about multicultural competence. Her interests and her work encompass the intersections of mental health, culture, social justice, and the range of minority/intersectional identity. She is very passionate about reducing the stigma of therapy and working with Black communities and clients, particularly those who may be hesitant to access mental health services.
Approach to Therapy
Dr. Hudson's approach to therapy is integrative, responsive, and client-centered. She works to empower her clients to be collaborative in their treatment so that they feel full ownership over their goals, progress, and successes. Dr. Hudson's approach is influenced by the integration of various modalities including psychodynamic, relational, family therapy, and mindfulness practices. Her work with clients is grounded in a Liberation Psychology framework, and she encourages clients to draw strength from their self-determined identities as a means of improving their overall wellness.
Approach to Supervision
Dr. Hudson's approach to supervision is collaborative and supportive. She encourages supervisees' use of self in the development of their professional identities as clinicians. Supervision is clinician centered so that supervisees learn to trust their instincts, knowledge base, and skills, as well as develop a value for consultation.
Approach to Wellness
Dr. Hudson places great emphasis on overall wellness to include physical, mental, and emotional health as equally important and worthy of care. Her personal regiment of self-care includes physical activity, music, preparing healthy meals, social connection, and quiet time to rest and reflect. She firmly believes in the mind-body connection, that our bodies will always tell us what they need to feel well, and we should honor that to the best of our abilities.
Other Activities
Dr. Hudson loves to dance, laugh, read, and travel. She also enjoys active membership and serving her community through her sorority.