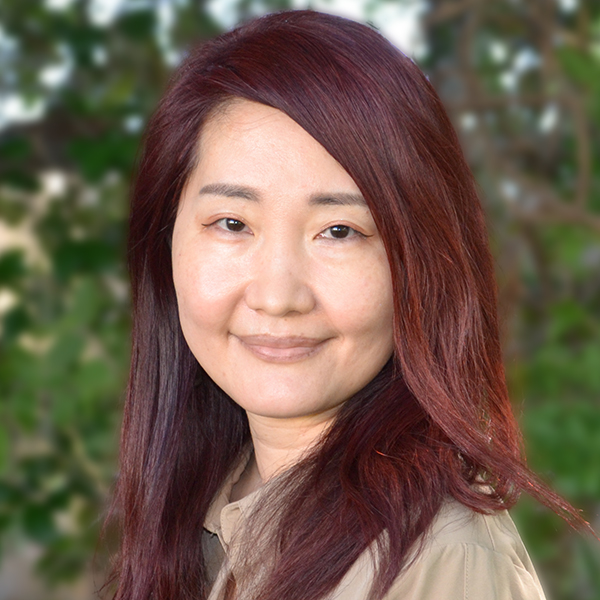 Ph.D. Candidate, Combined School & Counseling Psychology, Florida State University in Tallahassee, FL
M.A., Educational Psychology: Giftedness, Creativity, and Talent Development, University of Connecticut in Storrs, CT
B.A., Psychology, Chung-Ang University in Seoul, South Korea
---
Professional Interests
High-achieving populations with(out) a disability, creativity and mental health, ADHD, bicultural/bilingual populations, and mindfulness/meditation modalities
Approach to Therapy
Life is hard. So, Dowon believes that we all deserve genuine social interaction with compassion and empathy. She deeply values collaborative work with her clients; they should be understood multidimensionally based on their unique biological factors and social experiences within their cultural and linguistic context. This approach can be summarized as postmodern and person-centered. Ultimately, she wants her clients to be the author to create and change the narratives of their meaningful life stories since almost nothing is either entirely bad or good—even fear, loneliness, and sadness.
Dowon integrates cognitive-behavioral therapy and mindfulness/meditation to guide clients to increase self-awareness and acquire self-regulation strategies by consciously observing the dynamic interactions between their thoughts, feelings, body sensations, and behaviors in context.
Approach to Supervision
Dowon's supervision style is centered on a balance between transactional and transformational interactions between supervisor and supervisee to support their personal and clinical growth. The supervision is based on trust, transparent communication, and caring.
Approach to Wellness
Dowon creates a wellness checklist for herself every semester. She also likes practicing daily meditation and mindfulness activities to increase focus and calmness.
Other Activities
Dowon likes languages and music. She also enjoys traveling and experiencing the world through others' eyes. She is "addicted" to Korean Jjajangmyeon, Shin Ramyeon, Kimbap, and Kimchi (which she has to eat at least once a day).