Licensed Mental Health Counselor, Clinical Assistant Professor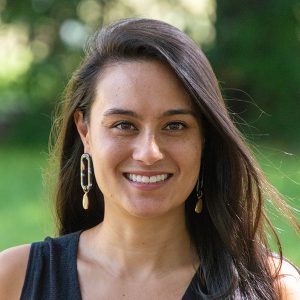 Education
PhD, Counselor Education, Georgia State University
MAE, Mental Health Counseling, University of Florida
Professional Interests
My professional interests include feminist/womanist theory, oppression-related trauma, multiracial identity development, spiritual development, and insight-oriented and relational interventions.
Approach to Therapy
My approach to counseling is always interpersonal. As someone who has participated in counseling as a client, I know how important it is to establish a relationship that involves trust, compassion, and warmth. I use an existential and feminist approach, which means I am often drawn to focus on my client's unique strengths, inner wisdom, and purpose. My approach also involves understanding personal struggles through the social and political environment of the time. In sessions, my clients and I might spend time discussing the ways social expectations impact their lived experiences, so that they can reclaim their spirit and feel empowered to be themselves.
Approach to Supervision
I use a therapist-focused approach to supervision to encourage a clinical practice that is personal, humble, and honest. I utilize the Discrimination Model of supervision whereby supervisees focus on developing their training in three areas: interventions, conceptualization, and self-awareness. Through this model, I alternate between the roles of teacher, counselor, and consultant in order to best serve the supervisee.
Approach to Wellness
My broad approach to wellness is an overlap of being disciplined and also surrendering control. It is important to me to make time for things that give me joy and energy: spending time and laughing with friends, being outside, enjoying food, listening to music, watching my favorite television shows, and joining fitness or yoga classes.