Psychology Intern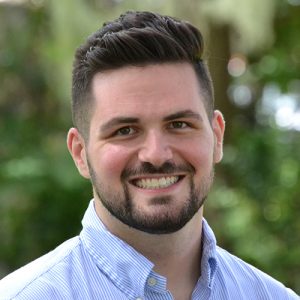 Education
Ph.D. Candidate, Counseling Psychology, University of Miami
B.A., Psychology, Connecticut College
Professional Interests
Michael's primary professional area of interest lies in multicultural identity development, LGBTQ issues, and coping with stigma, discrimination, and oppressive sociocultural forces (e.g., racism, sexism, heterosexism, classism, ableism). Michael is also interested in life adjustment issues, stress management, anxiety, mindfulness, relationship concerns, and couples counseling.
His research is focused on the mental health outcomes associated with internalized stigma among LGBTQ individuals.
Approach to Therapy
Michael's approach to therapy is integrationist in nature; he draws on humanistic, relational-cultural, psychodynamic, and cognitive-behavioral models of therapy to conceptualize and treat his clients. Fostering a strong therapeutic relationship in a warm, supportive, non-judgmental environment is the cornerstone of Michael's treatment. He uses an empathetic, gentle, and strengths-based approach that challenges clients to explore themselves, their problems, and how they may improve. Michael helps clients examine and adjust their own thought processes and behaviors in order to improve their moods. Michael also emphasizes the importance of self-determination so that he can help clients help themselves long after therapy concludes.
Approach to Supervision
Michael adheres to the Integrated Developmental Model of clinical supervision. Michael's approach to supervision is developmental, process-oriented, self-reflective, and supportive. He likes to meet trainees where they are at and challenge them to improve from there. Michael emphasizes the importance of recognizing how multicultural identities and implicit biases can influence treatment and supervision with supervisees. Michael also likes to provide on-going, constructive feedback throughout the course of supervision so that supervisees can continually understand what is going well and what their growth edges might be.
Approach to Wellness
Michael understands wellness and self-care as essential for clients and counselors alike. In his off-time, Michael likes to play videogames, keep up with the news in Washington, exercise, explore nature, and relax with friends.