Director/Licensed Psychologist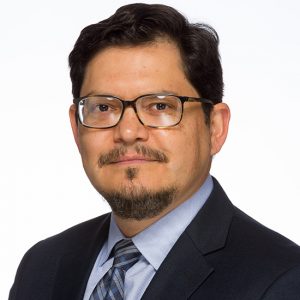 Bio
Dr. Escoto currently serves as the Counseling and Wellness Center director at the University of Florida. In his previous roles, he served as director of the Counseling Center at the University of Miami and associate director/director of clinical services at the Counseling and Consultation Service at The Ohio State University (OSU).
During his tenure at OSU, Dr. Escoto served as co-chair of the Organization of Hispanic Faculty and Staff and as a provost-appointed member of the Hispanic Oversight Committee. Dr. Escoto's previous service also includes his role as an advisory board member for the Encuentro Latino: National Institute on Family Violence. He co-founded the Ohio Latino Mental Health Network, a non-profit organization aimed at increasing awareness of mental health and resources among Latinos in the state of Ohio.
Most recently, peers from the Association for College and University Counseling Center Directors (AUCCCD) nominated and selected him to serve as a member of the AUCCCD Elements of Excellence Task Force. The Elements of Excellence Task Force "provides impetus and structure for the organization to address…leadership development, management skill development, and creative thinking about current and future issues affecting counseling centers."
Education
Dr. Escoto earned a PhD in Counseling Psychology from New Mexico State University and completed a doctoral internship in psychology at the University of California, Berkeley—both accredited by the American Psychological Association. He holds an MA in Education and a BA in Psychology from California State University, Fresno. He also studied Public Administration at the John Glenn College of Public Affairs at The Ohio State University. He is licensed to practice as a psychologist in the states of Florida and Ohio (inactive).
Professional Interests
His areas of clinical and professional interest include anxiety, depression, trauma, acculturation and ethnic identity development, spirituality, and counseling center administration and consultation.
Approach to Wellness
Dr. Escoto enjoys spending time at home with family and the family's Borador (Border Collie—Lab mix), cycling, foreign movies, and reading.