Psychology Intern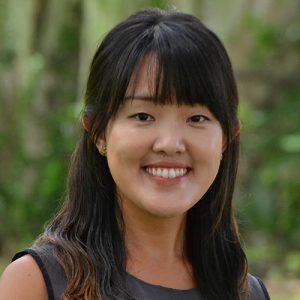 Education
Ph.D. Candidate in Counseling Psychology, University of Missouri-Columbia
M.A. in Counseling, Korea University
B.S. & B.A. in Mathematics Education and Education, Korea University
Professional Interests
I am passionate about multicultural issues and social justice, the intersectionality of identities, vocational psychology, and training and supervision.
Approach to Therapy
My approach to therapy aligns with Humanistic and Ecological system models framed within a multicultural context. What happens to an individual rarely occurs in a vacuum but rather is shaped by the confluence of events, propensities, relationships, memories, and other features of a life elaborated over time and across settings. I strive to develop a strong alliance through transparency, genuine empathy, unconditional acceptance, and an egalitarian relationship. I also constantly monitor how my identities and experiences influence the therapy dyad.
Approach to Supervision
I strive to be genuine, respectful, and supportive in my relationships with supervisees. I prioritize supervisee's needs as a whole person with the consideration of their developmental stage as well as cultural identities. Trust, on-going feedback, and advocacy for supervisee are critical elements to shape mutually-enlightening and growing experiences in supervision.
Approach to Wellness
I enjoy spending time outside, listening to music, painting, and hanging with friends and family.