Psychology Intern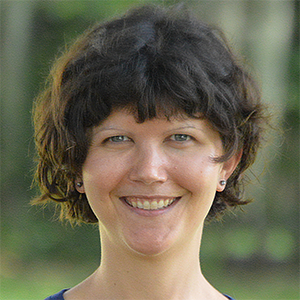 Education
Ph.D. Candidate, Counseling Psychology, University of Miami 
B.A., Psychology, University of North Carolina at Chapel Hill  
Professional Interests
I enjoy working with couples, particularly related to issues regarding sex and intimacy. I am passionate about mindfulness, social justice, and activist wellbeing. Additional interests include group therapy, burnout, eco-anxiety, and somatic work.      
Approach to Therapy
I align with a narrative orientation, informed by ACT and psychodynamic theory. I use an inquisitive, relational, and strength-based approach. I strive to create a non-judgmental space, whereby clients can explore various stories (e.g., personal, interpersonal, cultural, societal) which in turn help to facilitate personal growth. 
Approach to Supervision
I follow a developmental approach to supervision which seeks to empower the supervisee. I encourage introspection and interpersonal processing.   
Approach to Wellness
I enjoy long walks, dancing, and creating art. I am an avid reader.
Other Activities
  I drink copious amounts of coffee and love listening to live jazz.